June 16, 2023
(Updated 7/24/2023)
This is "Hambletina", my 2023 BreyerFest Best Customs Contest entry in Finishwork. She is the new Breyer Premiere Club model Constantia, which I've painted dapple grey.
She's covered with beautiful soft dapples. When you look closer, you'll notice the hand-painted hair-by-hair details over her entire body: whorls on her forehead, neck, chest, and belly, and intricate details all over.
She even has a cute little moustache on her muzzle: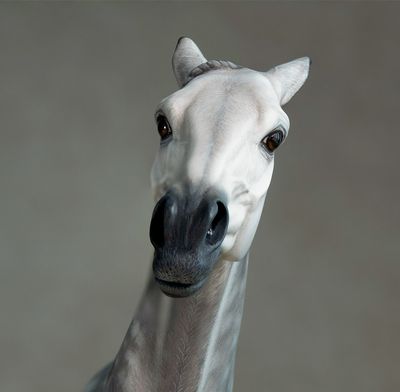 Her horseshoes are entirely hand painted - no sculpting was done. I painted these first with acrylics, then went over them with a silver acrylic. Finally I sealed them with clear epoxy, so they're durable and they'll always be shiny:
She has hand-painted veins on her legs: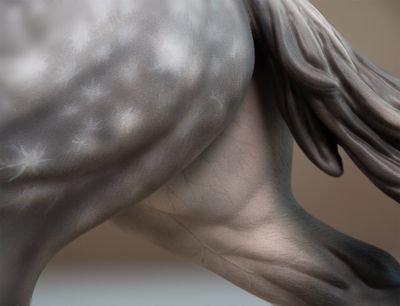 And on her ears!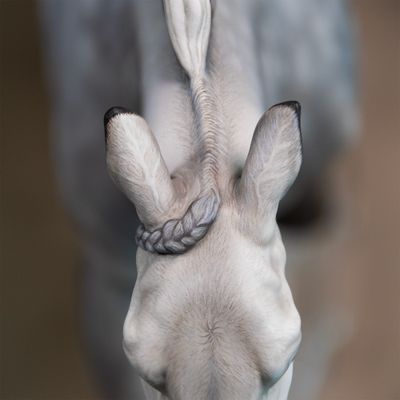 Her eyes are so lifelike, you might wonder if she's a real horse:
I rarely paint Traditional scale models; my specialty is mini and micro scale painting. I've brought my skill at handpainting tiny details to the "big screen" on Hambletina, and it shows!
Hambletina won first place in the 2023 BreyerFest Best Customs Contest, in the Finishwork Division. This contest showcases the "best of the best" in the model horse hobby. I'm honored and thrilled that she was selected as this year's winner!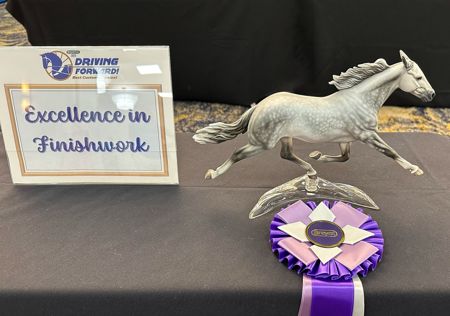 Hambletina is available to the right buyer. If you're interested, please email me at kira@artbykira.com.
-- Kira