July 8, 2011
I'm off to Kentucky next week for BreyerFest; I'll have a table there at the Artisan's Gallery. One of the things I've been working on are some mini scale Pegasus wings (Stablemate sized, approx 1/32 scale). I sculpted these from Apoxie Sculpt over aluminum foil. They really turned out great: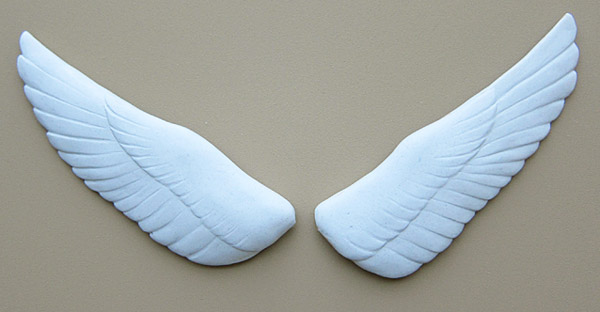 They're about 3.5" long: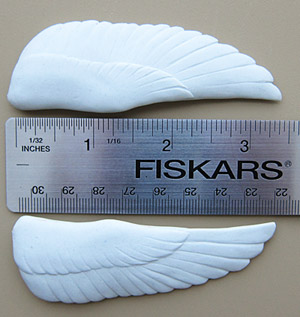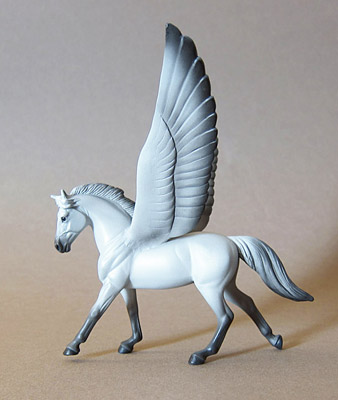 Here's a pegasus model I made using the wings! He turned out really awesome!
If you want to try making your own, pick up a Stablemate-scale Breyer (like this one), and a pair of wings! (Some assembly required :) I used super-glue and Apoxie Sculpt to attach the wings to the model.)
Resin wing sets are $12. I'll have an order form for them soon; til then you can e-mail me if you'd like to order some.
-- Kira